Have an ICOM Radio? You'll love the pairing with this ICOM AH4 automatic antenna tuner for your ham radio.
Offering new in box, ICOM AMERICA's Automatic Antenna Tuner. Highly respected for quality and rated at 120 Watts and is more weatherproof than the lower priced brands. Sail boat mariners use ICOM for this reason.


Pairs well with Greyline Performance Antennas. Ham Radio is fun again! Pass it on. 

The Icom AH-4 coupler covers all amateur bands from 3.5 MHz through 50 MHz with a 7 m (23 ft) or longer wire antenna. Some use it with shorter antennas and see success too, above 80M. Some use longer antennas and enjoy 160-6M with great success! (see eHam reviews).

Compact yet durable, it's designed for easy installation in a variety of locations, outdoors, on a back porch or in your vehicle. Weather-resistant construction, using rubber gasket seals, enables operation in all conditions.

Full automatic tuning
The AH-4 is designed for use with Icom HF transceivers. Just push [TUNER] switch on most modern Icom transceivers and the AH-4 adjusts immediately to the minimum SWR. The AH-4 automatically performs tuning operations for mode, power settings, etc. The average tune-up time is less than 2.5 sec. on each band.
Supplied accessories
Mounting kit  / Insulation cover 
Coaxial cable (5 m; 16 ft 5 in)
Control cable (5 m; 16 ft 5 in) 
PL-259 plugs
Ham Radio Peers, Ratings at eHam.net, here: 4.8 out of 5 Stars!
https://www.eham.net/reviews/view-product?id=1071
 
More info: ICOM JAPAN Website:
https://www.icomjapan.com/lineup/options/AH-4/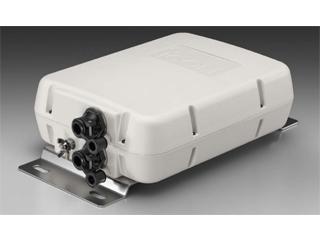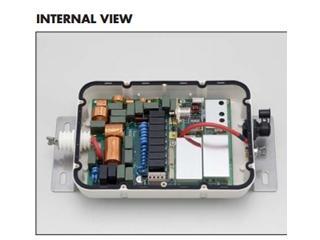 Specifications
Frequency Coverage

3.5 MHz to 54 MHz (with a long wire antenna, 7 m; 23 ft or longer)

7 MHz to 54 MHz (with an optional AH-2b)

 Weight
1.2 kg; 2.65 lb
Dimensions (projections not incuded) 
172(W)✕71(H)✕230(D) mm ; 6.77(W)✕2.8(H)✕9.06(D) in
Maximum input power
120W PEP
Input impedance
50 Ω
Power supply requirement
13.8 V DC±15% (negative ground)
 Current drain
Less than 1 A
Auto tuning accuracy
VSWR 2.0:1 or less
Tuning time
Approximately 2 to 3 seconds (Maximum 15 seconds)
 Number of memory ch.
45
Note
for a long wire antenna
Ships same or next day to your door.
Ham Radio is fun again.


73 Greyline Performance